Drs Elizabeth Eckman and Javier Pacheco-Quinto publish article in JBC related to neurotoxicity early in AD progression
September 15, 2013
Dr. Elizabeth Eckman and Dr. Javier Pacheco-Quinto have shown for the first time that intracellular pools of Aβ are regulated by endothelin-converting enzymes (ECEs), and that ECE dysfunction may cause intraneuronal Aβ accumulation. They demonstrated that a large amount of Aβ is degraded presecretion, challenging the concept that all Aβ is constitutively secreted after production.
Their study, which was published recently in the Journal of Biological Chemistry, supports the idea that impairments in Aβ removal need to be considered as a possible cause for the abnormal Aβ build-up typical of Alzheimer disease (AD).  Aβ accumulation is associated with neurotoxicity early in AD progression.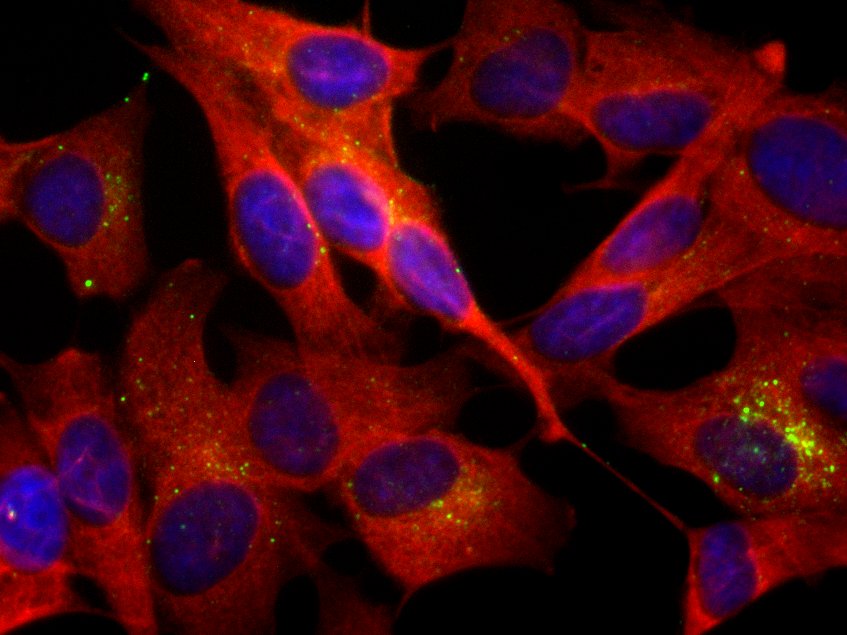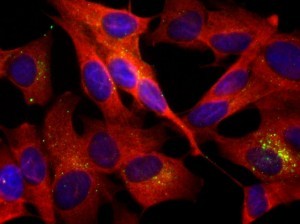 SH-SY5Y-APP cells treated with chloroquine show a redistribution of the autophagosome marker LC3B (in red) from a cytosolic to a vesicular pattern, consistent with autophagic vesicle accumulation.