BRInj is the vision of five founding members, Kathryn Crowley, MD, Christopher Eckman, PhD, Gaines Mimms, MD, Andrew Schenkman, MD and Larry Skolnick, MD; who together sought to create a research institute organized and operated around scientific, educational and charitable purposes, for the common goal of improving clinical practice and addressing unmet medical needs.
Trustees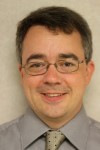 Christopher B. Eckman, PhD
Trustee, Managing Director
Dr. Christopher Eckman is an internationally recognized scientist and an expert in the field of Alzheimer's disease where he has been consistently ranked among the top 100 most cited scientists in the field. Prior to joining BRInj, Dr. Eckman held several important leadership positions at the Mayo Clinic College of Medicine. In addition to his roles at BRInj, Professor Eckman serves as the Director for Research and Academic affairs for MidAtlantic Neonatology Associates and as Director for Translational Research for Atlantic Health System.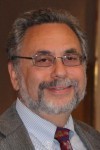 Andrew C. Schenkman, MD
Trustee, Managing Director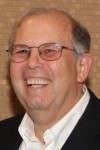 Larry Skolnick, MD
Trustee
Mike Maddaloni
Trustee