Six undergraduate researchers join BRInj for the summer
June 11, 2014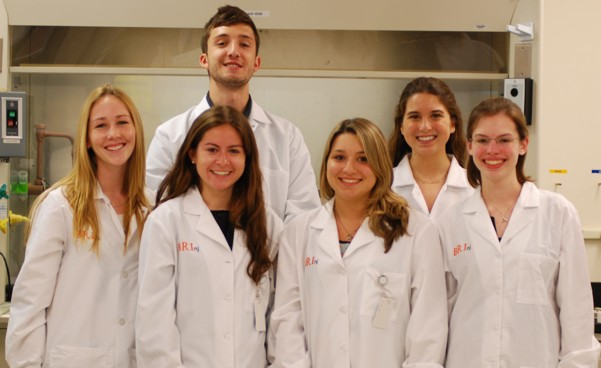 This year's summer students were chosen from a large group of highly-motivated and bright applicants, from a variety of prestigious colleges and universities. Congratulations!
Dana Barlock, University of Notre Dame
Dana Farkas,

Northeastern University

Chris Kostakis,

Northeastern University

Sarah Lamb,

Villanova University

Charlotte Masucci,

University of Michigan

Jillian Sandler,

University of Maryland College Park
Working alongside MD and PhD mentors, they will have 8 weeks to design and complete research projects; and will present their research findings at the end of the summer, Wednesday, July 16th.   To learn more about these students and their research projects, follow BRInj on Facebook.